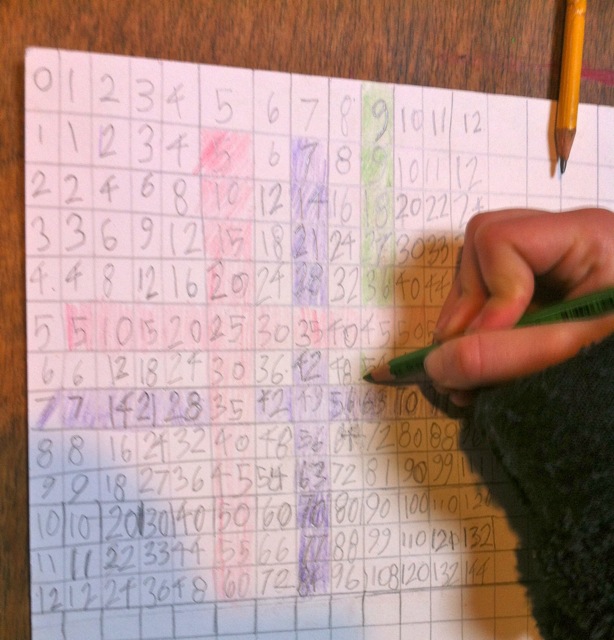 Knots on a Counting Rope
Knots on a Counting Rope is a story of a boy named from his Grandfather's dream. The boy, Strength of Blue Horses, is born blind and learns to see with his heart. Strength of Blue Horses rides in a trail race and finishes despite peoples doubting his ability to compete in the race. The boy's Grandfather reminds him that everyone has dark mountains to cross, and that there is no beginning and no ending to our challenges in life, but that with courage and love we face our challenges. And try our best. When the boy shares his fear of being alone when his Grandfather dies, his Grandfather reassures him that he will never be alone for his love will always surround him.
We continued with the concept of tens and unit values and adding double digit numbers in vertical columns. We wrote a Sonnett in the Shakespeare workshop(see below) and learned about the choreography involved in theatrical/stage combat. Our new song is" Haida," which involves synchronized hand and feet movements. This week we sang and danced Father Abraham in opening circles to keep warm. The weather provided lots of ice exploration and the opportunity to learn basic safety precautions around frozen bodies of water.
The highlight of the week was weaving. We began weaving baskets and trivets as our afternoon activity at the start of the Dreamtime unit. It was challenging for everyone. By the middle of this week every child was joyfully and competently weaving with sea grass. Afternoons flowed beautifully and there were complaints each day when it was time to stop for closing circle. Their effort and perseverance has transformed into pride and confidence in their hand-work.